We can handle the installation, replacement, and repair of all of your residential and commercial plumbing fixtures.
Plumbing Fixtures Choosing the Right Ones and Maintaining Them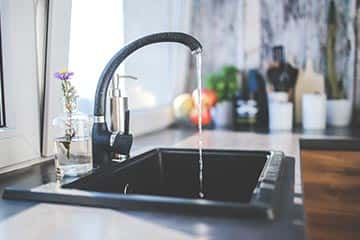 Finding the perfect plumbing fixtures for your home can be a challenge, however it certainly is an important decision as it can add greater function as well as aesthetic value to the interior of your home. Here is a list of some of those plumbing fixtures:
Bathtubs & Showers
Ice Maker Lines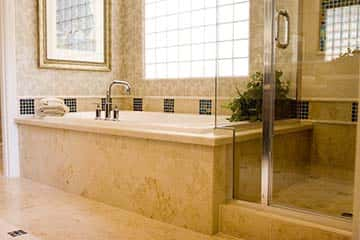 Plumbing fixtures serve the purpose of distributing and using water in your home or any building that has plumbing. Some of the different plumbing fixtures include bathtubs, bidets, channel drains, drinking fountains, hose bib, kitchen sinks, lavatories, showers, terminal valves used for dishwashers and icemakers, utility sinks and water closets or toilets.
Replacements Are Inevitable. Fixtures usually have long life spans however there will come a time where they have to be replaced. The reason for replacement can range from leaking problems, to fixtures that have been damaged, are too old or they are of a different style compared to what the homeowner wants.
When this time comes you need to take precautions to ensure that the fixture which you have replaced is of a high quality. The opinion of an experienced plumber is important at this stage to avoid spending money on a low quality fixture that will only end up being replaced in the near future.
Choosing Your Fixtures Your Preferences or the Trends
Many homeowners have moved to the custom look of oil rubbed bronze plumbing fixtures. This is because the bronze color of these fixtures adds to the elegance of their homes. The color looks very stunning and really stands out. Additionally, the chemical component is very good at resisting bacteria especially they are in close contact with water.
Other important considerations to choosing the right plumbing fixture also include knowing your taste and style, having the ability to blend the new fixtures with the existing décor is key, but be careful not to overlook the functionality.
Common Fixture Problems to be Wary of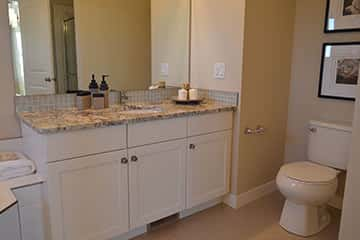 Common fixture problems include leaks, drips and issues arising from faulty installations or cross connections. Faucet parts eventually get worn out, resulting in drips or cracks and commonly have to be replaced. Choices usually come down to manufacturer, the style, material or color. It is important to start with basic functionality from the kitchen to the bathroom and match the mounting characteristic just as the existing configuration.
Toilets are fixtures with their own traps therefore typically require little attention. In order to check if there is leaking it is good to check for moisture accumulation behind and around the base. This search for a leak could be prompted by unusually high water bills. If you are tired of jiggling the handle to allow it to behave after flushing, it might be a good time to replace its inner workings. Toilet repair kits require little effort to install as they work on most models, but in general, you should really let a plumber deal with it, unless you really enjoy small DIY plumbing projects.
If you are experiencing low water pressure to your plumbing fixtures, in rare cases this problem may be arising as a fault of the municipal water supply. More than likely you may have a leak internally or hopefully not in your water line, perhaps underground on your property. If you notice your shower head is low pressure it is more likely caused by buildup of sediments in the shower heads clogging the system and leading to slow flow. Do you have well water? Hard water can increase the odds of these types of mineral build up.
A leak or breach leading to your home can be a major problem that you should not put off. Again, an extra high water bill is a sign of that potential problem and warrants a call to a licensed plumbing company experienced in leak detection as well as water line repairs - if needed. At Advance Plumbing and Heating, we are able to check your homes entire plumbing system to and determine the cause of the leak and from a simple toilet fix to a complete water line replacement, we can solve your plumbing leak problem.
When your sink won't drain, you are probably experiencing a partial or complete clog. Small plumbers can sometimes fix the smaller problems as the use of air pressure can help move the minor clog. The use of chemical drain cleaners is seldom useful and sometimes can cause more harm than good. Therefore if these clogs are becoming persistent it's time to call our drain cleaning professionals.
After buying a new home there is often the desire to upgrade and improve your home. New plumbing fixtures will make it more beautiful and more enjoyable. These functional gadgets not only have to be in good working conditions but it is important to remember that they add to the overall beauty of the bathroom or kitchen.
Plumbing Fixture Leaks
Leaking fixtures? Leaking pipes? We offer expert plumbing fixture leak detection and leak repair. Whether the pipes under your kitchen sink are leaking or your bathroom's bathtub spigot needs to be replaced - we do it all and we do it well.
Garbage Disposals
From garbage disposal repairs to new installations - call us for all your garbage disposal needs.
Outdoor Faucets, Taps, Spigots
Would you like to add an outdoor faucet to your home? Maybe you already have one but would like a second tap over on the other side of the house instead of dealing with extra long hoses. Whatever your outdoor water needs are (watering plants, gardens and lawns or washing your car) the plumbers at Advance Plumbing can install a new spigot wherever you need it.Frost-Proof, Anti-siphon sill cocks can help you avoid frozen pipes. Modern outdoor faucets place the valve mechanism deeper inside the pipe so that it sits well inside the heated walls of your house. This greatly reduces the chance of burst pipes due to freezing. Many now include anti-siphon devices to break vacuum pressure and eliminate backflow of potentially contaminated water back into your homes water supply.
All new spigot installs can take advantage of these new systems (building codes may even require them). As well, if you would like to upgrade and older existing tap to a frost-proof and anti-siphon system we can install these for you properly.