We specialize in heating services for gas and oil furnaces and boilers, including repair, conversions, and maintenance.
From oil-to-gas conversion to heat pump installation and repair, if your home or business relies on a furnace or boiler for your heating - we can help! We also offer Free Estimates for All Boiler Installations and/or Conversions.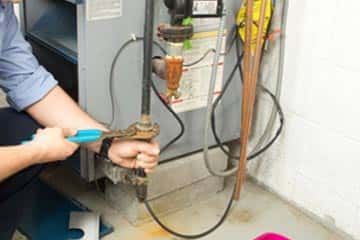 Boiler Repair
Boiler Installation
Boiler Conversions
Troubleshooting
Boiler Cleanup & Tuneups
Backup Generators
Thermostats
Zone Analysis
Baseboards & Radiators
Piping Repairs
Piping Replacements & Installation
Whole House Freeze Ups
Leak Detection
Is Your Home Energy Efficient?

We are proud partners with Eversource and Energize CT. We proudly promote green initiatives that promote cost savings.

Check out our Energy Calculator and see if converting your home heating system is right for you.

EnergizeCT Website
Heating Repair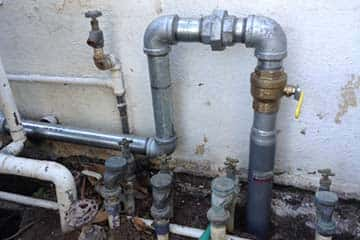 The last thing that anyone wants is to need a home heating repair in the middle of a cold snap! It's inconvenient, uncomfortable and sometimes even dangerous. When you need your furnace of boiler repaired quickly the technicians at Advance Plumbing and Heating are the people you can trust. We are trained and experienced in the latest technologies in furnaces, boilers and heat pumps.
Heating System Service and Repairs
Oil to Gas Furnace Conversions
Hot Water Boilers
Steam Boilers
Radiant and In-Floor Heating
Heating Maintenance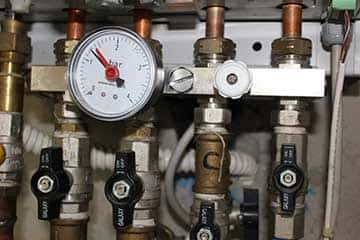 Your home heating system should receive yearly maintenance to ensure it is working safely and effiently during the winter months. A poorly working furnace or boiler will add significant cost to your monthly energy bills. A well tuned heating system will remain relaible and require less repairs over the life of the system.
Heating System Tune-Ups
Forced Air Gas Furnaces
Oil Furnaces
Electric Furnaces
Hot Water Boilers
Heat Pumps
Radiant and In-Floor Heating
Why Are Plumbers Involved in Heating?
Older heating systems where boilers pumped hot water through pipes and into cast iron heating registers (which still exist here in Connecticut) were essentially closed water piping systems. Plumbers then typically worked with installing and repairing these heating systems. As heating technology advanced plumbers trained in the latest systems to keep pace.
Today's gas furnace systems still rely on traditional plumbing and pipe fitting for gas lines and, due to the potential dangers of gas leaks, plumbers are trained and certified specifically for gas. Modern forced air heating systems are still a form of plumbing where ducts act as air pipes flowing warm air through your house. Hydrodynamic flow rates still apply to air as they do water or gas.
Many dedicated HVAC companies forgo the the plumbing side of things yet may sub-contract out to a plumber at times to install certain parts of gas and water systems. Some in floor heating systems use hot water piping throughout the floor and plumbers install those systems too.
These are reasons why many plumbing companies, like us here are Advance, are both plumbing and heating experts. Beyond the pipes and ducts aspect of heating our technicians are also experienced with furnaces, burners and air handler fan systems. You can rely on Advance Plumbing and Heating for all your home heating needs.