As a full-service plumbing company we offer fast, licensed, professional solutions to any and all of your plumbing problems.
Residential or commercial - we specialize in happy customers - no job is too big or too small. From everyday plumbing problems to major plumbing emergencies we can help.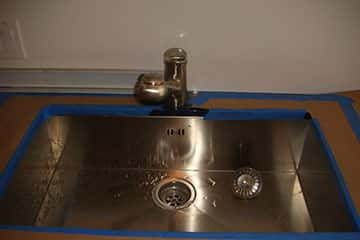 Small plumbing problems can turn into major ones if they're not looked after properly. Whether it's a clogged drain, leaky pipes or faucets, low water pressure, or continually running toilets, Advance Plumbing and Heating is your trusted plumbing repair contractor in the Greater Hartford area.
Plumbing Repairs
Plumbing Repair Services
Toilet Repairs
Clogged Sewers & Drains
Plumbing Fixtures Repair and Installation
Leaky Pipe Repair
Re-Piping / Re-Routing
New Pipe Installation
Kitchen & Bathroom Plumbing Repairs
Gas Leaks, Shut-Offs, Gas Line Repair & Installations
Sump Pump Repair
Backflow Prevention
Garbage Disposal Installation & Repairs
Residential Plumbing Services
Clogged drains
Leaking pipes
Faucet pipes
Garbage disposal installation & repairs
Outside faucets
Ice maker hookups
Re-piping / re-routing
On-demand water heaters
Water heaters
Tankless water heaters
Water pressure problems
Kitchen and bathroom remodeling
Commercial Plumbing Services
New construction and major projects
Commercial drain clearing and repairs
Backflow prevention
Repipes
Staff and customer restrooms